Harbin Yabuli Snow Water World opened up to twenty thousand passengers on the first day
2017/11/13
As Harbin Beijing, August 8, (Wei Lai) reported, Yabuli Snow World on water officially opened in 8 Yabuli in Harbin, According to statistics, the Water World appealed nearly twenty thousand people the first day.
Yabuli snow Water world is located in Yabuli ski resort, which is known as "the world of ice and snow, ski resort" and "Chinese Davos". It covers an area of 338 thousand square meters. There are five areas: parent child happy area, adventure interesting area, recreational area, competitive pass area and land entertainment area.
There are super swirl slide in the Water World , visitors can ride the floating ring from 22 meters high. There is a 1600-meter-long rapids
lazy river
and a 102-meter-long circle slide. There are some large entertaining water projects such as monster bowl and super horn. At the same time, there is 38000-square-meter wave pool which can accommodate 10000 people.
According to Wu Hongjie, the CMC Yabuli ski resort propaganda minister, Yabuli Snow Water World Park not only changes Yabuli's history, "keep the snow for snow, live at the mercy of the elements", but also fills the gaps in the summer tourism market and builds a four seasons Tour eco industrial system: "snow in winter and life in summer."
At present, Yabuli has become a tourist attraction consisted by hot spring bath, health care, pension, medical, ski tourism, bath recuperation,eco-tourism.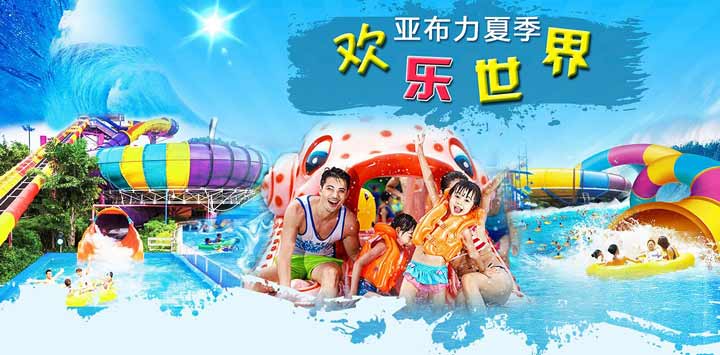 Guangzhou Haishan Entertainment Technology. Co., Ltd. is a Chinese brand enterprise, reported by the CCTV "Quality" column topic. It attained the highest honor in Chinese amusement industry in March 2017: "award for outstanding contributions" for 30-year Chinese amusement industry. Attention: If you want anything about aquatic paradise equipment price, equipment quotation, equipment company or equipment supplier, please click: www.gzhaisan.cn
Related News