Haisan Entertainment Has the Strongest Production Capacity
2017/07/07
Haisan Entertainment has the strongest R & D and production capacity.
Haisan Entertainment Technology is the first company specialized in the planning and designing, R & D, installation, landscape design and construction, and management of water amusement theme parks. It has realized the planning and design of the water amusement theme park project→equipment manufacturing installation /landscape construction → operation and management of vertical integration mode of operation. Company in Guangdong Conghua has 60,000 square meters of equipment manufacturing base, new product research and development capabilities and production scale in the industry is in a leading position.
Haisan Entertainment Technology has provided professional and thoughtful water amusement theme park planning and design, aquatic amusement equipment research and development, manufacturing and installation of the whole process for Thailand, Malaysia, the Philippines, Bulgaria, Algeria, Iran, Saudi Arabia, Argentina, Venezuela and other countries on four continents. Integration services had accumulated rich experience and won much praise from customers.
HaiShan Entertainment Technology has the strongest new product research and development capabilities in domestic water park equipment industry's, China's first research and development of large-scale equipment:
2008.07 Whirlwind slide (big horn) - Suzhou Paradise Water World
2010.06 Beast bowl slide - Foshan Paradise Treasure Island Water City
2010.06 4 people raft swirly slide, big family skateboard - Xixia Dinosaur Garden Water World
2011.07 Great swirly slide - Hengdian Fantasy Valley Water World
2013.07 Python slide - Hengdian Dream Water World
2014.05 28-meter high-speed slide - Sanya Phoenix Watertown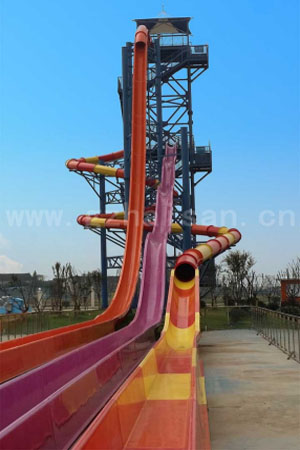 2014.05 6 people raft family drift slide - Sanya Phoenix Watertown
2014.06 Storm wind slide - Hangzhou Paradise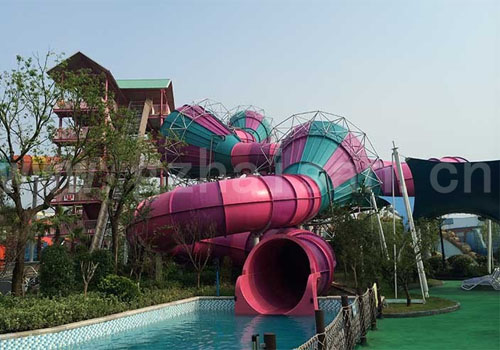 2014.06 Giant hong gorge - Hangzhou Paradise
Related News