How to Safely Use and Manage Water Slide?
2017/07/06
1. Need to put rules and notices of water amusement park equipment in obvious position, the operation staff should ask the visitors to keep attention, and broadcast repeatedly, to prevent unexpected accidents.
2. Prone to dangerous parts, there should be obvious warning signs to remind visitors.
3. Set up a monitoring station, have some staff on duty, should consider the pool range when set the quantity and location of monitors.
4. Equipped with sufficient lifeguards. The lifeguard shall comply with the relevant requirement and professional.
5. Report the weather changes for tourists at any time, set shelter or other places with safety protection measures.
6. Ensure that no water, no broken glass and other sharp items in the ground.
7. Set up duty room, equipped with duty officer. Set up a medical room, equipped with competent emergency medical staff and first-aid facilities.
8. Use chemicals safely, clean the pool floor before operation every day, the surface of floating debris should be salvaged.
9. Check the water quality every day, the water quality should be consistent with the relevant norms.
10. When operating in the night, set adequate lighting in the main channel and the public places, the illumination is no less than 75 LX, other amusement pools are no less than 50 LX.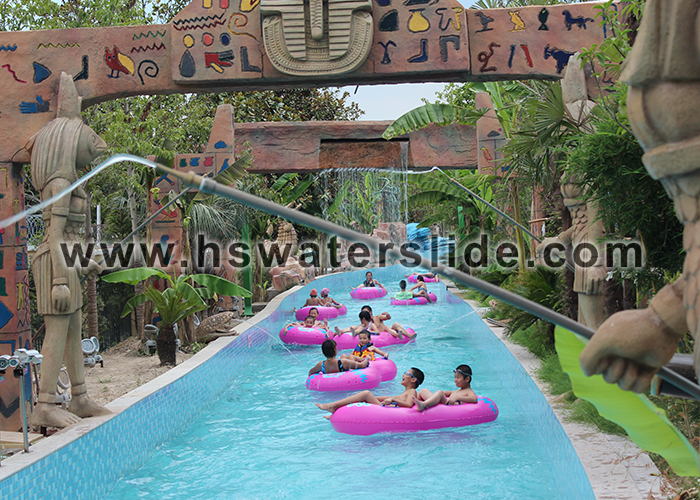 Related News