Tianjin Hengda Expo Center Will Be Held On October 1
2017/07/07
Tianjin Hengda World Expo Center is located in the Dongli Lake Tourist and Holiday Resort, which enjoys the reputation of "Hot Spring Country of China". It has a total construction area of 250,000 square meters and a cost of 4.8 billion yuan. It is a high-positioning, all-inclusive and first-class tourism complex. The International Spa Center, the International Spa Center, the Sports Center, the Entertainment Center, the Food Center, and the Commercial Center are included. The International Spa Center will be the finale of the International Hot Spring Center, which will be open on October 1st.
Tianjin Hengda Expo Center and Dongli Lake Spa Resort is close to Happy Valley that is facing the North China region with the large scale, variety functional and world-class quality. It is characterized by hot springs to meet the multi-directional needs of high-end customers. The large international Conference, senior tourist and leisure reception area create a Chinese chief spa resort in the north and open the Dongli Lake Spa holiday new era.
The international hot spring center is the finale of the Hengda Group which designed by Heisen entertainment with a total area of 42,000 square meters. It is divided into 4 layers + atrium, composed of indoor and outdoor hot springs.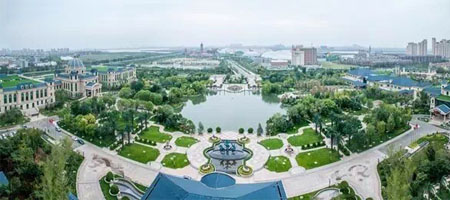 1. Indoor hot spring
The building has an area of 5000 square meters. The architectural style adopts the classical Chinese Han and Tang dynasty temple structure. The theme of the project is "Chinese Imperial Hot Springs", "Japanese Hot Springs" and "Balinese Style Hot Springs" with rock bath, meditation yoga, wet and dry steam bath, ice bath and many other sports facilities.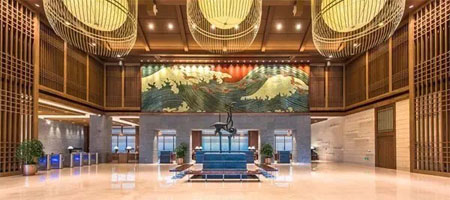 The architectural style of the hot spring center is the classical Chinese Han Tang palace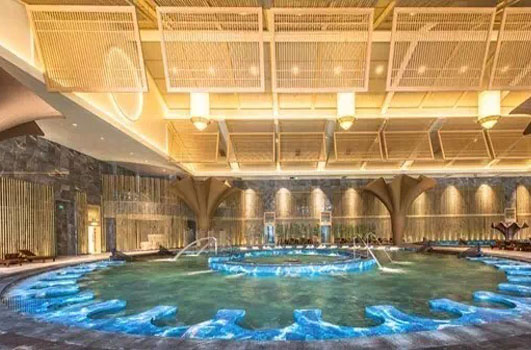 Indoor spa area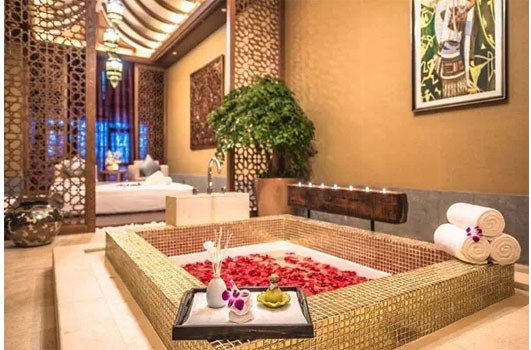 Hot spring soup house
2. Outdoor hot spring area
With 8000 square maters garden landscape and 20 groups of function pool, it is divided into four seasons health area, body sculpting area, fragrant flower and fruit area, tea leisure area, fish therapy happy area.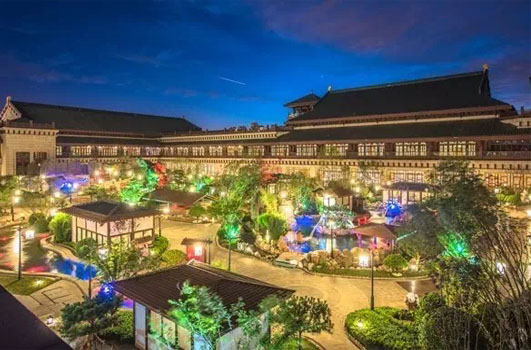 Related News