Large-Scale Compound Water Park Equipment-Standard of The Water Park
2017/02/25
In recent years, with the development of the water park, a single function of the water park equipment less and less, most of them tend to large-scale compound water park equipment.Most family groups consumption should be considered in the park building more than the configuration of all ages water park equipment, but also to avoid duplication of equipment stack.
The following, Haisan Entertainment Technology Co., Ltd recommend several popular hot water park equipment for the majority of customers :
● Constrictor waterslides
The pyramid slides are the new products developed by our company to enrich the domestic water amusement variety, bring the new experience to the tourists, and improve the family pleasure interest. For 6 people at the same time ride, it is suitable for family and team play. The python slide covers an area of 3400 square meters, looks like a huge python. There is no doubt that it is a shining star in the water park.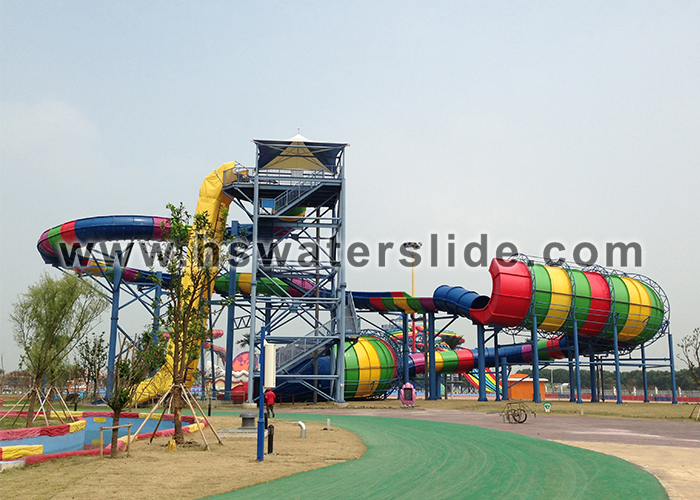 ● Whirlwind slide
Whirlwind slide also known as the "big speaker" slide, is based on the kinetic energy principle, the players ride on the steel platform raft from the inlet through the buoyancy of water, momentum and lubrication, the higher the potential energy to obtain speed, slowly into the black hole In the inertial and gravity under the effect of people with the raft in the big horn inside the swing, fluctuating ups and downs, and finally slowly slide to the exit of the black hole slide into the large speaker tube, Into the sink pool. Tourists in the process of sliding, you can experience the high-speed centrifugal and floating Piaofe of stimulation and fun.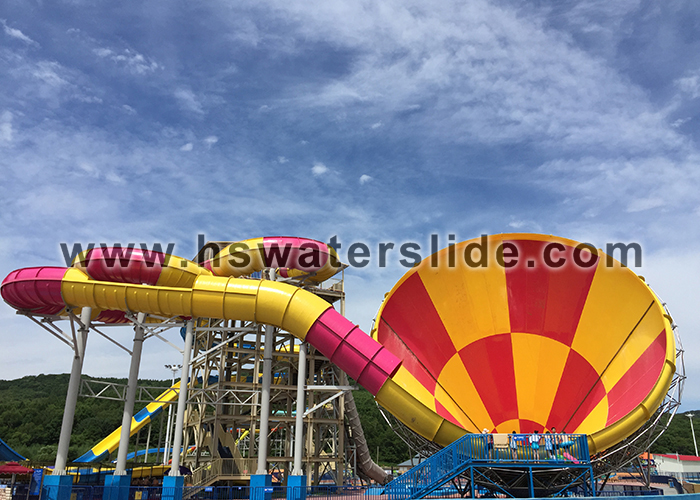 ● Water play(youth, children play in aquatic products)
Large water play is a product of "young and old", the theme of diversified design, the water slide, a variety of nozzle devices, interactive water projects in a variety of sculpture modeling integrated in a whole framework, the height of the platform Through the staircase, bridges, climbing nets, tunnels and other interconnected, water skiing, shower, climbing and other effects of experience to allow visitors to linger, from time to time shedding the water flying so that visitors crazy screaming.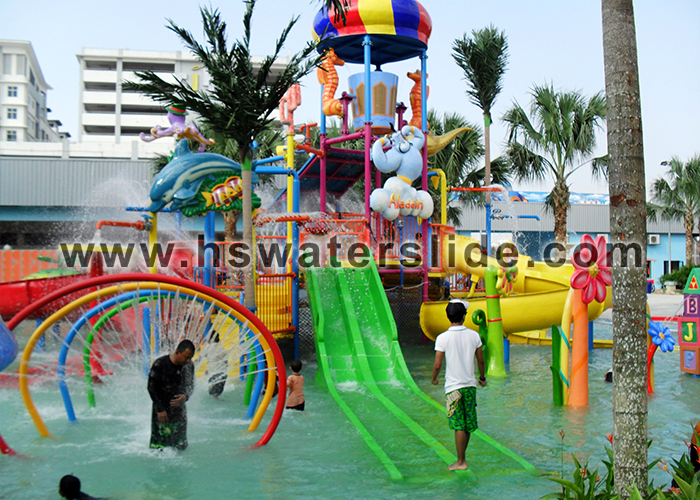 Related News