The Function of Tourism Scenic Spot Water Park Under Dimensions of Competitive
2017/07/07
Water park equipment supplier--- Guangzhou Haisan Entertainment Technology Co.,Ltd. believes that in the increasingly intense competition, water park in tourism scenic spot has the following three functions:
1.Enrich the product system of tourism scenic spot, and meet the various consumption demands
Because of difference of resources of each tourism scenic and market environment, the products portfolio is also different. Water park, as a special kind of amusement park, can offer a unique consumer experience. Water park also can be design as one of the core product of tourism scenic spot. For example, the water park in Hengdian World Studios, a typical park made by Haisan, increases the attraction of Hengdian World Studios, meets various consumption demands, and enhance the brand image of Hengdian.
2.The characteristics of differentiating experience with seasonal complementarity, enhance the attraction of tourism scenic
Water park is different from general tourism scenic sightseeing and amusement products. Water park is a type of recreation experience format with the center of water, such as the wave pool, water slides, water village water and so on. Water park has an irreplaceable special function, especially to relieve summer heat. And adolescent summer camp in tourism scenic with a water park gets more and more popular. Water park also meets the requirements of family leisure and entertainment. In a word, water park can enhance the attraction of tourism scenic spot.
3.Increase passenger flows uttermost, reduce relative costs, and speed up ROI
The passenger flows of tourism scenic spot usually is flexible. Summer is the peak tourist season. There should be a larger elastic installations and sites to satisfies the large passenger flow and gets large income effect. Water park will be the right choice. Wading pools, water village, water slides, rafting river and other water park equipment in water park can accommodate large passenger flow. Water park can also costs less but increase marginal revenue. So the ROI of water park is fast and safe.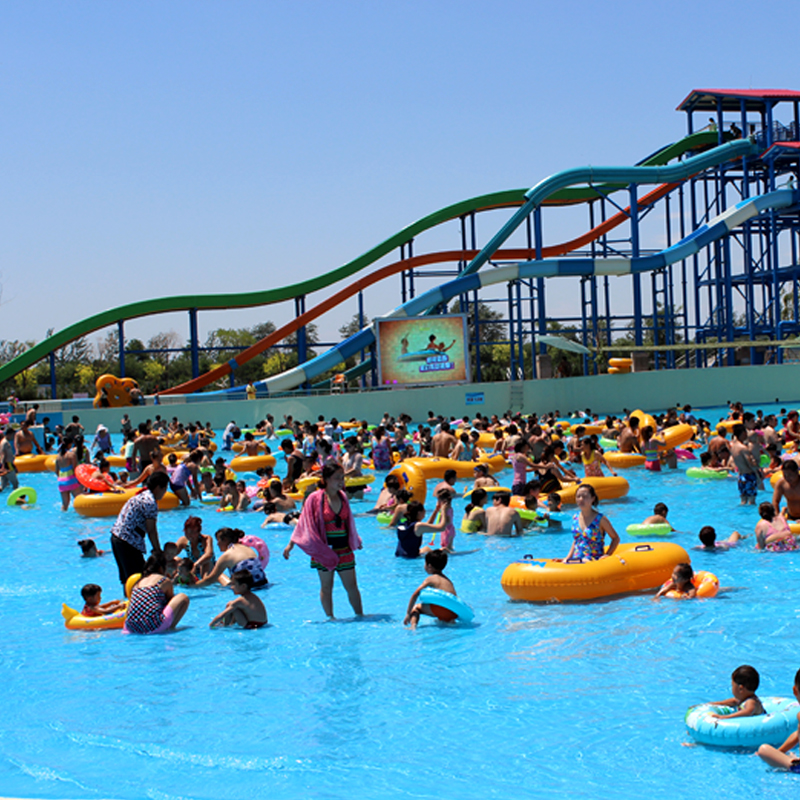 Related News