The Water Park Equipment is the Key to Run A Popular Park
2017/07/07
Every summer, people have to go out of the house, toward their hearts of summer resort - water park. However, in recent years, the water park expands very fast and the competition is also fierce, wining over the hearts of tourists is not easy. To create a more popular water park, the key is the water park equipment.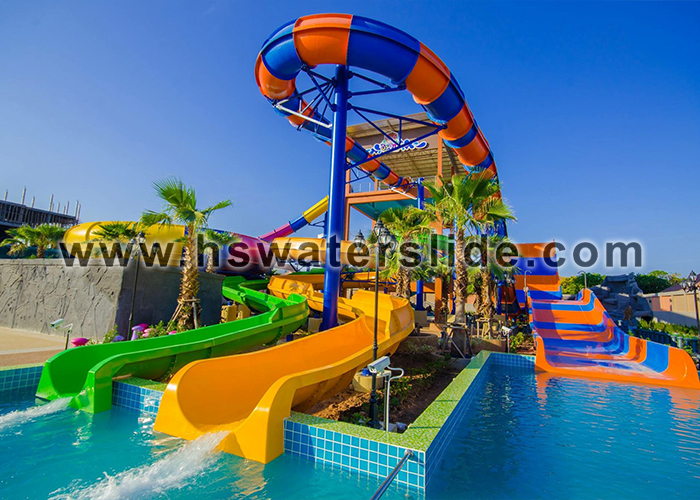 Water park equipment is the most important part of the water park, without it, there is no entertainment. The operators who are planning water park activities can start from the equipment to let visitors feel fresh and other amorous feelings.
When adding more water park equipment, we need to control the quality. In addition to looking for qualified manufacturers, water park operators themselves should have a strict sense of detection from the purchase to the installation and then to the test. Every part must be cautious. Many accidents proved that sometimes a little carelessness will lead to very serious consequences.
water theme park water slide
At the same time, it should pay attention to product design and modeling. As the operator of the water park, equipment selection should start from the location of the park, to find the most consistent with the entire park equipment, both beautiful and practical. It is not necessary to spend big price, but be sure to find the most suitable ones.
water park equipment dragon
Another important point, do not neglect the inspection and maintenance of water park equipment. Whether it is running for a long time or the newly acquired equipment, we have to do professional maintenance. Once any accident happens, even if it is not a big impact, but will also dampen the enthusiasm of many people.
Related News