Theme Park in the Largest Ocean Liner "Harmony of the Seas"
2017/07/06
The largest ocean liner in the world "Harmony of the Seas" announce that they will build a theme park in the ship and bring in the large water slide for their customers!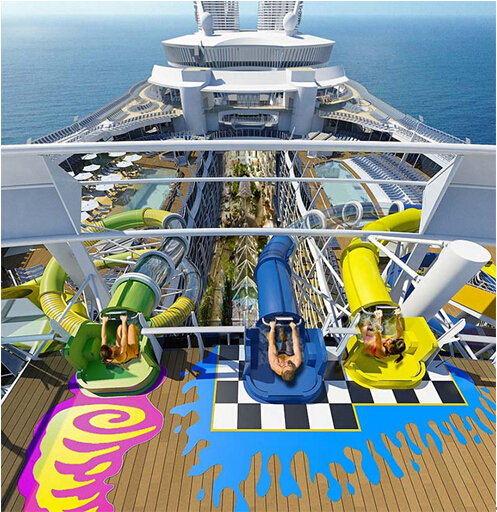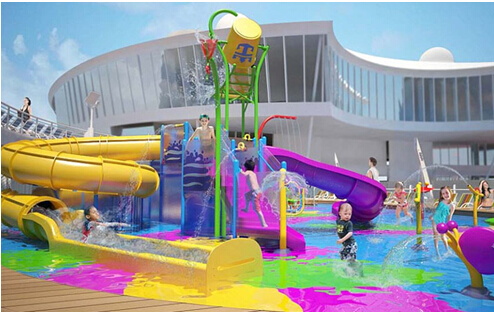 There will be many games in this theme park, such as kid slide, adult slides and diving platform of 10 floors and some adventure games! Also there will be a huge bucket in this theme park that customers can enjoy the "water surprise"!
Also people can enjoy the excitement of three slides in the deck swimming pool, and one of these slides is bowl slide, which people can slide in the bowl, then go out to the splash.
Harmony of the Seas has its initial travel in May this year, and its destination is the western city in the Mediterranean Sea, like Barcelona, Provence, Pisa and son, and it can accommodate nearly 5400 customers!
Related News