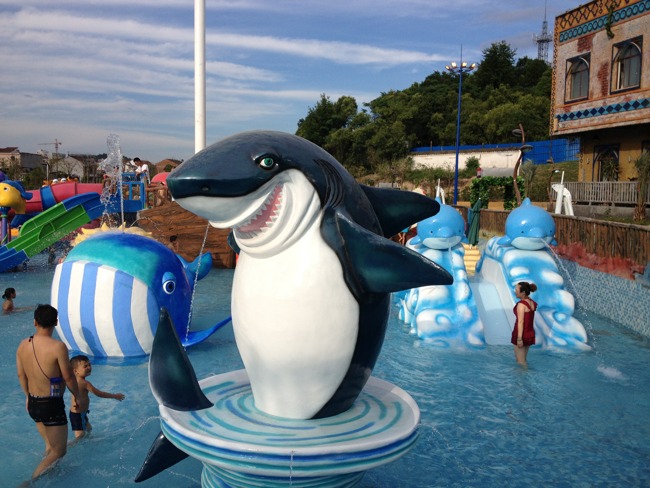 Water park facilities for municipal projects
1. Combined slides
The slides of different sizes can be used by a single person, parents and children, and a group of people. The appearance of the slide is exquisite, the shape is lovely, and the design is reasonable. At the same time, the work is fine with the production process being strictly checked and the raw materials safe and harmless. In addition, the cleaning is convenient and its structure conforms to the ergonomics with simple operation and collocated colors.
2.Sketches:
Water seesaw
It is a suitable water toy for children, presenting an ideal water home. The seesaw, built in the water, is distinguished because of its spraying-water function. The quality of it can be seen through the characteristics such as fastness, high strength, anti-static, wear-resistant, anti-sundry, anti-aging and anti-cracking.
Water spraying mushroom
The flowers and grass type water spraying toys are vivid and lovely. Being an ideal water home, it reminds one of the fun of picking mushrooms in childhood. "Sketches" are also known as water toys, which is the general term for all kinds of small equipment. The toys are not only close friends of our children, but also playmates of others. Their combination will form a happy, cheerful, playful and romantic playground, causing the young to be immersed, and the adult to be childish!
Children's paddling pool is novel and exciting, where children can grow healthily.