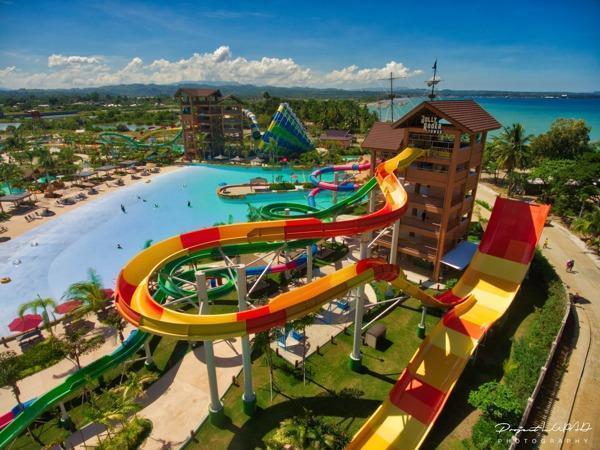 Facilities in water parks and amusement parks.
There are many kinds of water park facilities; some of the popular ones are listed below:
Tornado
Description of the experience: Starting from an entrance which is about 20 meters high, the gravity will make you stick on the wall before you slide to the other side. It feels like being caught in a tornado. As the most popular multi-seat water slide, tornado slide is still the most famous project in water parks all over the world, so don't spare your scream.
The Valley of the Storm:
Description of the experience: This is where you can experience the excitement of "seat of your pants". The 20-meter-high storm slide is waiting for your challenge. Are you ready for being repeatedly caught into the storm center? There are surprises anywhere in the slide of the Valley of the Storm which are all out of your imagination.
The Wall of Hurricane:
Description of the experience: Let's fly in the dark slide to the 44-feet-high waves, and experience the exciting journey together!
The Magic Swirl
Description of the experience: Falling down from the 14-meter-high dark slide into the huge rounded revolving sea-bowl, it seems that a strong black hole is absorbing everything. Would you think the world is unreal when sliding out of the exit and falling into the pool?
The Dark Swirl
Description of the experience: Being 15-meter high, the largest size of huge sea-bowl that can accommodates the whole family offers an chance for brave families to experience the fun of being stuck to the wall of 60 feet huge bowl and the 360 degrees rolling.
Finding Nemo
Description of the experience: Finding Nemo is made for children of all ages, including several tons of water cannon, flowing water spray and other interactive facilities. It is famous for its multilevel "flowing water amusements". It's a water park that is full of fun, as a dreamlike fairy tale world. May be we can experience the fantastic journey just like Alice's Adventures in Wonderland.